I like to watch old movies. But, what's even better is eating while watching old movies. Below are what I can be most often found eating during the movies (and even when not watching movies...;-D).
It's in no particular order:
Shultz's Big Bag of Mini Pretzels
(seriously my family gets the 6 lb. bag and goes through it in less than a month)!
I usually pair this with:
Tillamook Sharp Cheddar Cheese
. My family's normal, every day cheese.
I also often pair these two things with:
Granny Smith apples
. We always have a huge box of Granny Smith's, because my dad juices them with carrots every morning. They really taste so good with cheddar or a pretzel...or plain.
Rice Cakes
. Although I couldn't find a photo online (and my camera has been acting wacky lately), my family normally gets the delicious organic, unsalted, brown rice variety. My mom usually orders a bulk of rice cakes through our food co-op. One can often find me sitting watching a film and munching on rice cakes.
EDIT: I found a photo of my fave rice cake company:
Okay, moving right along:
Tofu
. It doesn't look very appetizing in the above photo, but it really is delicious! My normal brand is organic and locally made. Although, I sometimes switch around...depending on what's available. I always get this strange feeling that I'm the only non-vegetarian who loves and eats this stuff constantly (the rest of my family hates it).
All Natural Cheese Puffs
! THE. BEST. EVER!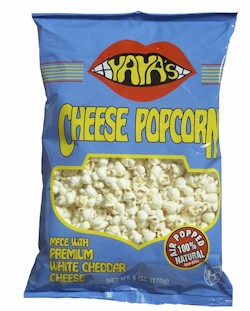 Yaya's 100% Natural Cheese Popcorn
. Haha, I always eat these with my mom.
Stretch Island Fruit Leather
is all-natural and quite scrumptious. I have been eating these for longer than I can remember. And I practically lived on them when I was in Sierra Leone.
Newman's Own makes my favorite chocolate.
Organic Sweet Dark Orange
is both tasty and good for you (well, let's put it this way: it's not BAD for you). Yes, that's Paul on the wrapper. I am probably one of the only people ever who knew Paul first for his food and then for his acting. I still remember my excited revelation to my mother (when I was about eight) that there was an actor named Paul Newman just like the food Paul Newman...hehehe
NOW WHAT I DRINK:
If I have nothing else than I always need a tall glass of
Ice Water
. It tastes good with everything.
I make and drink
ice tea
constantly in the summer. (Although, regrettably mine never looks quite as good as that.)
I have been drinking
Blue Sky Natural Pop
(heck, where I come from nobody calls pop...soda) for my entire life. When I was younger I never knew that there was such a thing as "unhealthy" pop.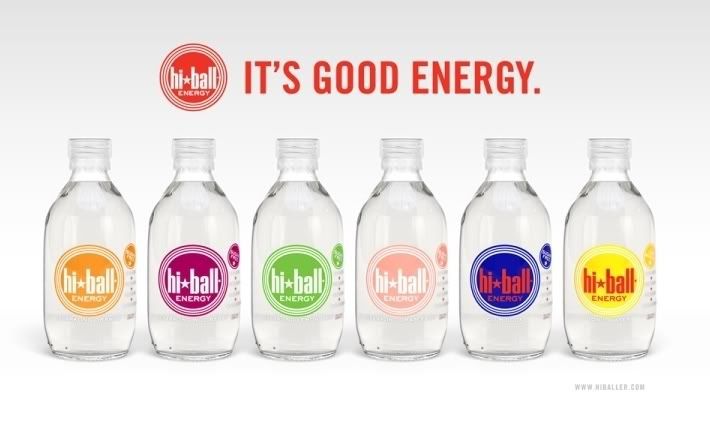 Hi-ball Energy Water
is so good it's practically criminal. I have never, ever been an Energy Drink drinker, but this Energy water is so healthy (and so amazingly fizzy) I couldn't resist. And, plus the bottles are pretty much amazing.
Pure, fresh, and all natural. The ingredients in my favorite flavor (
Orangemint
) are as follows: Water, mint, and orange essence...now there's a refreshing sounding drink.
And, that's about it (for what I can think of right now). Mostly all of the food is all-natural or organic or both, and that's because that was how I was raised. My dad is an extremely healthy person and my mom is a hippie. Well, not really, but that's what we always call her (much to her annoyance); because she wears Birkenstocks, has a huge vegetable garden, drives around in an old Subaru, listens to 60's folk music, strives to make completely raw meals, shops at Marlene's (a local Organic and All-Natural grocery store), and was a child of the 60's.
Anyways, I'm curious! What do you eat while you watch movies?
Thanks for sticking with me through this rather dull and uneventful post!
Coming soon (hopefully tomorrow): a Semi-Review of
Mister Roberts
!!!!
-Millie!