Like me.
Sir Alfred may be my favorite director ever. Twilight Zone may be one of my utter favorite TV shows ever. And I may think that Vincent Price + Horror Movies is the greatest combination since Tofu + Soy Sauce. BUT. I am unfortunately and regrettably easily and utterly frightened of anything even near to being a "scary movie".
What do those of us paranoid of fear do?! Well, we watch all things remotely frightening with at least 1-2 other persons and with a pillow in front of our faces for approximately 78% of the film. It works.
Or we watch pseudo-scary movies and pretend we are brave when really we're not.
Enter the brilliance of Bob Hope.
Now, for our Halloween selection we have two Hope films.
The Ghost Breakers is one of my favorite movies ever. It's hilarious, has great actors, AND awesome pseudo-scariness. You should probably go watch it.
The Cat and The Canary. Also Bob and Paulette Goddard. Also brilliant.

And, while you're at it, you might as well watch the 1970's remake. Not as brilliant or hilarious. BUT, you do have Honor Blackman, Michael Callan, Peter McEnery, Wendy Hiller, and Wilfrid Hyde-White, sooo. Yeah. Warning: This is not pseudo-frightening. Murder + long fingernails are involved.
Moving right along, we come to the awesomest movie ever set on Halloween.
Arsenic and Old Lace holds my heart. Everything about this movie. Peter Lorre is obviously the coolest one, but Cary Grant is a very close second. Followed behind by Teddy and the Aunts...and of course Boris Karloff (;-D). Now, if I were writing a play, I would DEFINITELY have the dead body be in the window seat. JUST SAYIN'.
Next, on our list of pseudo-scariness is something which is really not pseudoly frightening. But, which those of us who are paranoid of fear MUST pretend to find entirely unfrightening. This would be films involving Vincent Price. We must laugh at the "silly plots" and the "outdated effects" and dreadful "overacting" while not making visible ANY of our terror. Or the fact that Vincent Price has the coolest voice ever and is entirely too believable and frightening to be laughed at. (After watching House on Haunted Hill it is not recommended that you go around making sure all the doors are locked. This will show your true fear. Of course, when everyone is gone-- THEN YOU BETTER GO LOCK ALL YOUR DOORS.)

Um, well, Rod Serling is here because
Niamhy
(the Irish Leprechaun) decided that he deserves an award for his voice. Here it is. Congrats Mr. Serling.

P.S. Be sure and check out the Irish Leprechaun's Halloween Movie series!

P.P.S. Don't watch Mr. Serling's Night Gallery. IT IS SERIOUSLY FRIGHTENING.
Next up are a couple of TRULY frightening films, both with awesome lead actors, and the awesome Gail Russell. Okay,
The Unseen
is the only one that actually deserves to be on this list. PERFECT for fear paranoia.
The Uninvited
-- not so much. Even the mention of Mimosa makes me break into a cold sweat. But, I hate to break them up (and the above list is looking a little pathetic...I need to fill it up a little! ;-D).
Well, I don't know what else to say! Have an awesome day! And try to steer clear of elderberry- wine-bearing old ladies. (I've already had to detour around three today, personally.)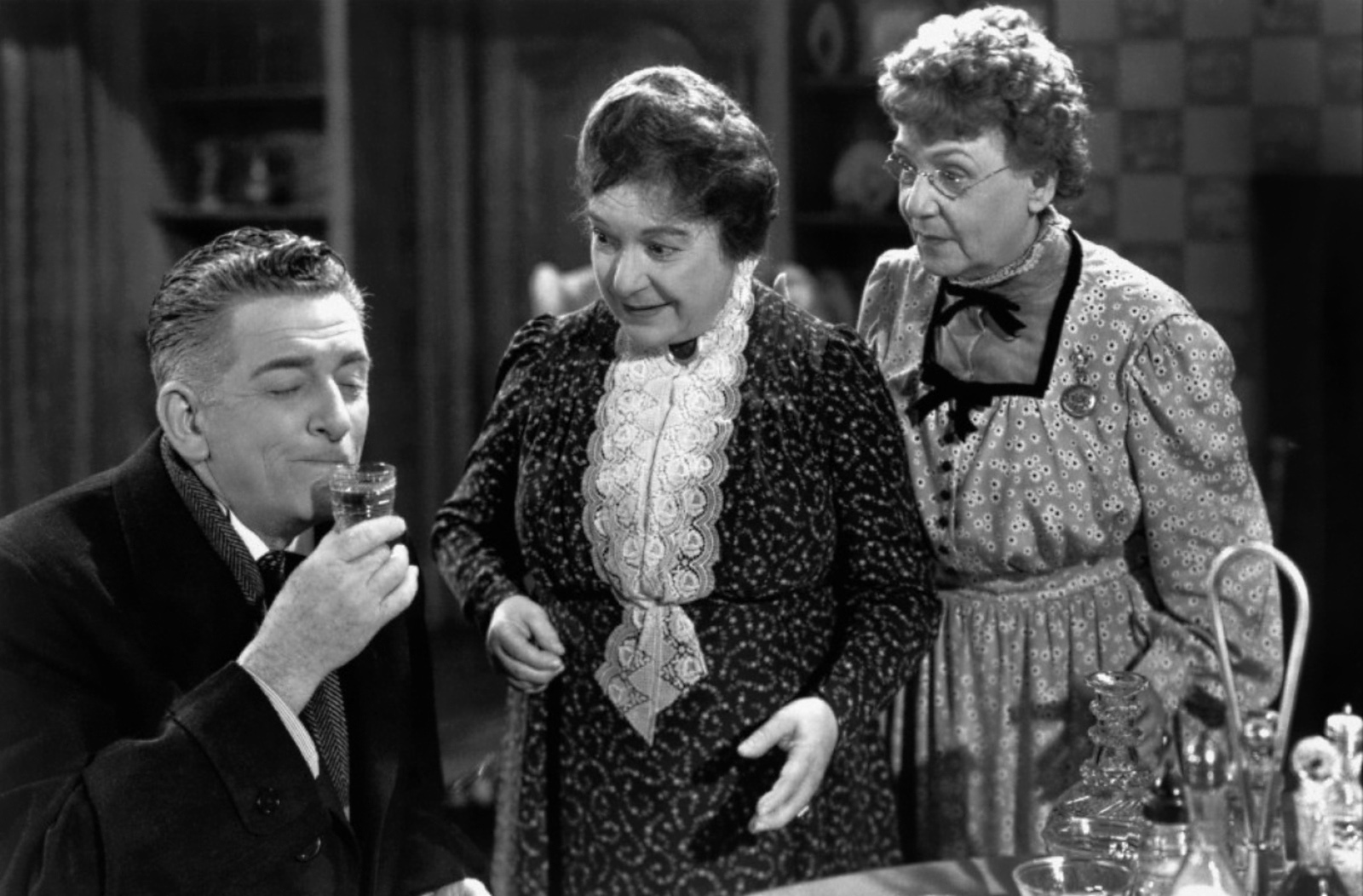 (Okay, I actually don't celebrate Halloween, but these suggestions are still perfect for the easily frightened. So yeah. Okay, I'm gonna leave now! ;-D)
Happy Reformation Day! -Millie